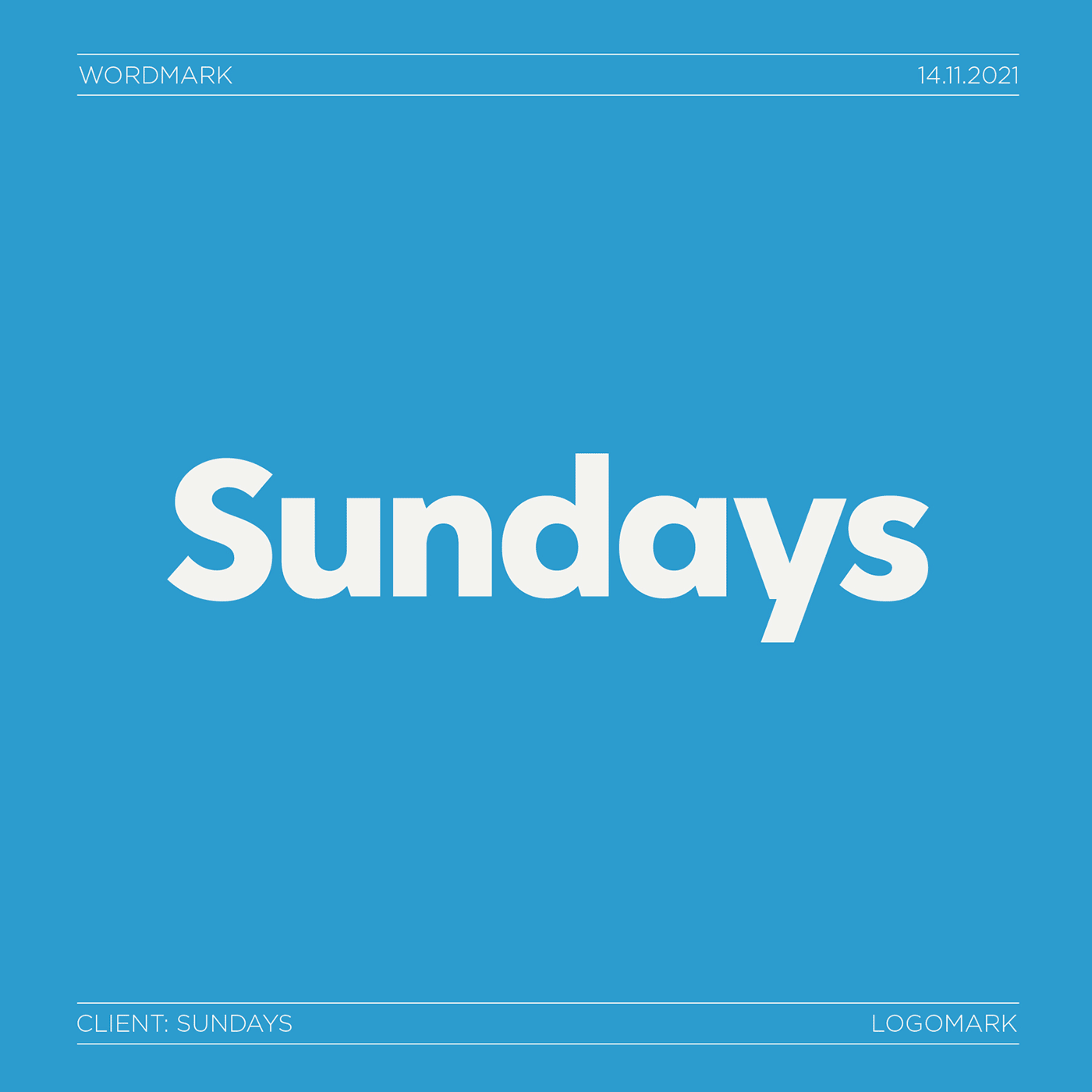 Founded from the idea of bringing people together, Sundays came about from wanting to create and bottle the spontaneity of all those great Sundays well-spent with great friends. 
The owners motivation was to take the unknown around gin and produce a lively spirit without all the fuss; something that's easy to mix with whatever is in the fruit bowl, with a softer taste so you can appreciate for a few rounds.
The guys from Sundays Gin approached us in 2020, they were looking for a visual identity that was bold, fun and sophisticated. They asked us to create a look that feels playful yet confident at the same time. 
The team were a pleasure to work with every step of the way, they embraced our ideas with his much passion as we put into creating them. 
Simply put, "Sundays" make a damn tasty gin, with no particular need for occasion.
With a generous splash of playfulness added for extra measure, Sundays hope to
inspire the next GINeration of gin lovers to get mixing with our bright and crisp flavour. 
Introducing Sundays, a damn tasty gin. Simple as that. Because every day should feel
like a Sundays kind of day. Some of these image were provided by the client
Sundays Distilling.